The Mini-Split & Multi-Split units offer the flexibility of a system with up to 8 wall-mounted indoor units, ducted, blower cabinet, cassette, suspended ceiling, or console.
Available Capacities: 6,000 to 48,000 BTU/h.
---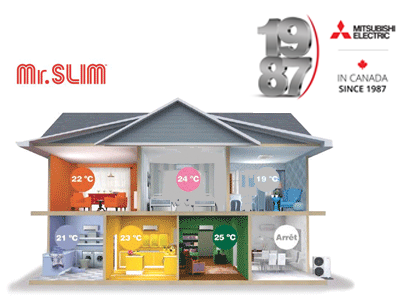 Mr. Slim Mini-Split Air Conditioners and Heat Pumps
Innovative Comfort
M-Series systems by Mitsubishi Electric have the features, functions and innovative engineering to meet and exceed the needs of Canadian families.
They are engineered to deliver excellent heating performance even when the outdoor temperature plummets to -27 °C and beyond. With the widest Energy Star qualified lineup, including some of the highest SEER ratings in the industry, M-Series systems are also highly energy efficient. All of this is achieved with indoor units operating at sound levels quieter than a whisper and delivering heating and cooling in a peaceful and elegant manner.
Available in ducted or ductless models, you can trust Mr. Slim M-Series systems to deliver years of reliable comfort and satisfaction.
---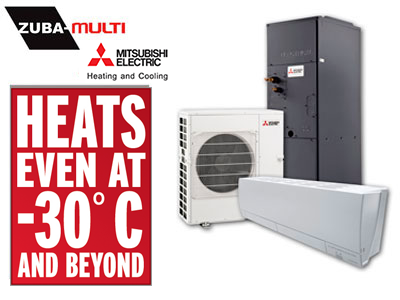 Zuba-Multi
Mitsubishi Electric heat pumps were the first to be designed for the Canadian climate and are a true evolution in year-round comfort. With our patented Hyper-Heat (H2i) flash-injection technology, our heat pumps will heat your home even if the outside temperature drops below -27 °C† and lower.
By eliminating or reducing the need for supplementary heat such as baseboard or fossil fuel and with the widest Energy Star qualified line of units available, including one of the highest SEER (seasonal energy efficiency ratio) ratings in the industry, Mitsubishi Electric units can save you over 50% on your heating bills.
---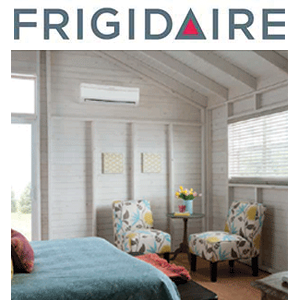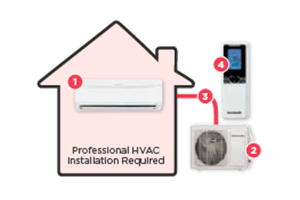 Frigidaire
HEAT OR COOL ANY ROOM The Energy-Efficient Way. Ductless Mini-Split Air Conditioner / Heat Pump


DUCTLESS MINI-SPLIT SYSTEMS CONSIST OF 4 MAIN COMPONENTS:
Indoor Evaporator
Outdoor Condenser
Connecting Tubing for Refrigerant
Wireless Remote Control
No Ductwork Required! Two small lines carry refrigerant from outdoor condenser unit to individual room air handler
---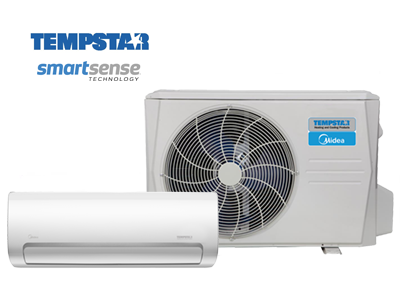 Tempstar
With Tempstar air conditioners and heat pumps you'll enjoy consistent comfort all year long in additions, converted areas or spaces with no ducts, the result of an inverter-controlled, variable-speed compressor. At the same time, you can expect extra-high efficiency and quiet operation.
---