Tempstar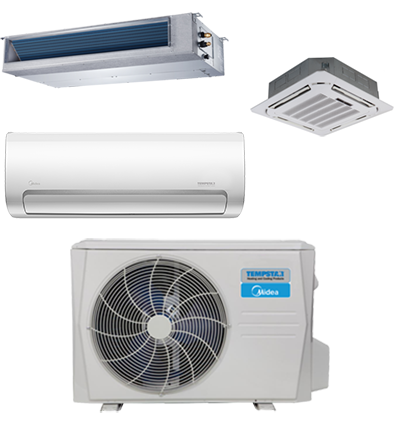 A ductless air conditioner or heat pump can be installed with just one indoor unit and one outdoor unit. The indoor unit can be installed virtually anywhere in your home to create more comfort in spaces other systems don't reach.

MULTI-ZONE
One outdoor compressor can power up to nine indoor units in your home. Each indoor unit is controlled separately by a wireless remote to offer more comfort flexibility. You can add convenience to home projects by installing more units in the future if you have already installed at least two indoor units (depending on the maximum allowed for your unit).

Comfort anywhere you want it
Enjoy more comfort where there's no space for ductwork, to remedy hot/cold problem areas, or to simply enhancea the comfort in a room.

Quiet performance
Variable speed inverter-controlled compressor for superior temperature and humidity control
Multi-zone can accommodate up to nine indoor units
Provides heating down to - 30° C
Our top-of-the-line ductless systems come equipped with Wi-Fi® control so you can adjust your comfort levels while in your home from your smartphone.
All of our units feature wireless remote control for simple programming at your fingertips.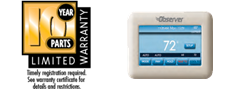 10-Year Parts Limited Warranty