Energy Recovery Ventilators
The energy recovery systems allows achievement of significant energy consumption savings.
---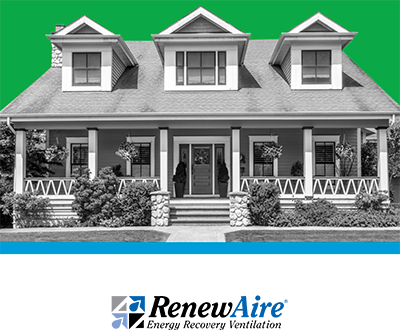 RenewAire
Finally, a simple and efficient ventilation system that protects your home, your family's health and your wallet!
BREEZE is Mitsubishi's true innovation in ventilation efficiency, simplicity and affordability. As a "balanced ventilator," BREEZE simultaneously exhausts stale air and delivers an equal amount of fresh air back into the home. As a true "Energy Recovery Ventilator" or ERV, BREEZE uses free, recovered energy to efficiently moderate the fresh air temperature and humidity from the extremes of outdoor weather conditions.
---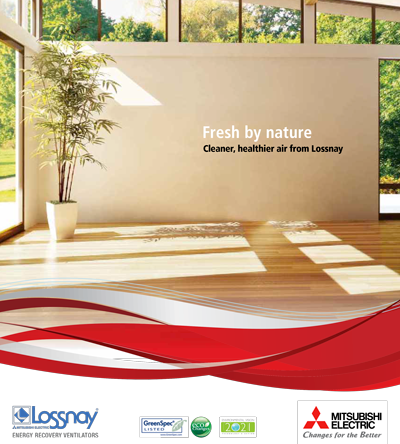 Lossnay
Our Lossnay Energy Recovery Ventilators are designed to optimize indoor air quality by introducing fresh outdoor air while eliminating cross-contamination between fresh and stale air. It ensures only clean air is circulating throughout the environment while continuing to conserve energy with high energy recovery efficiency.

Whether your needs are for residential or commercial use, we have the year-round energy recovery and fresh air ventilation solution for you that will easily integrate into new or existing air comfort system!


---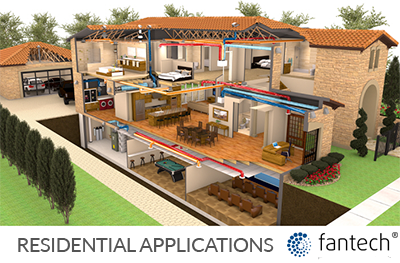 Fantech
Fantech offers HRVs and ERVs and supply/exhaust fans for use in residential single and multi-family homes, apartment buildings and condos.
Fantech also offers energy and heat recovery units for single-family and multi-family homes, condos, high-rise buildings, and related control and pipeline accessories.